Overview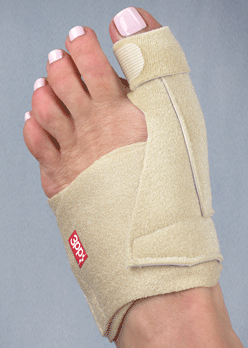 Knowing how bunions develop is helpful in selecting the appropriate bunion treatment. In general, most bunion deformities are a result of foot structure and function which are genetic. As the heel strikes the ground when walking, the joints of the foot unlock and absorb impact. Referred to as pronation, the arch collapses causing the feet to flatten. This flattening causes excessive tension of the tendon in the upper mid-foot that enables the big toe to bend upward. The tendon contracts which then forces the big toe to be pulled laterally toward the second toe. It can take many years for a bunion to develop, and especially to the point of pain. One can have a bunion but not yet experience any bunion pain. Conversely, one can suffer from bunion pain without having a severe deformity.
Causes
Women traditionally have a higher rate of bunions, which is to be expected, since it is they who have traditionally worn shoes with high heels, a narrow toe box, or whatever fashion dictates from year to year. However, men can suffer from bunions as well, as can anyone for whom the right (or wrong) conditions exist, poor foot mechanics, improper footwear, occupational hazards, health and genetic predisposition. Finally, bunions have long been a condition associated with the elderly, and although they often appear in conjunction with inflammatory joint diseases such as arthritis (which is often associated with age), they can strike at any point in life, including adolescence.
Symptoms
The initial symptom may be pain at the joint prominence when wearing certain shoes. The joint capsule may be tender at any stage. Later symptoms may include a painful, warm, red, cystic, movable, fluctuant swelling located medially (adventitial bursitis) and swellings and mild inflammation affecting the entire joint (osteoarthritic synovitis), which is more circumferential. With hallux limitus or rigidus, there is restriction of passive joint motion, tenderness at the dorsolateral aspect of the joint, and increased dorsiflexion of the distal phalanx.
Diagnosis
Your doctor is very likely to be able to diagnose your bunion simply by examining your foot. Even before that, he or she will probably ask about your family and personal medical history and evaluate the types of shoes you wear. You'll be asked about your symptoms, when they started and when they occur. You may also be asked to flex your toe so that your doctor can get an idea of your range of motion. He or she may order x-rays in order to determine the extent of your deformity.
Non Surgical Treatment
Treatment options vary depending on the severity of your bunion and the amount of pain it causes you. Early treatment is best to decrease your risk of developing joint deformities. Conservative treatment Nonsurgical treatments that may relieve the pain and pressure of a bunion include changing shoes. Wear roomy, comfortable shoes that provide plenty of space for your toes. Padding and taping. Your Podiatrist can help you tape and pad your foot in a normal position. This can reduce stress on the bunion and alleviate your pain.(Obviously pending on footwear selection). Medications. Acetaminophen (Tylenol, others) can control the pain of a bunion. Your doctor may suggest nonsteroidal anti-inflammatory drugs (NSAIDs), such as ibuprofen (Advil, Motrin, others) or naproxen (Aleve), for relieving pain and reducing inflammation. Cortisone injections also can be helpful. But keep in mind that medications do not alleviate the actual cause of the pain. Physical therapy. The heating effect of ultrasound therapy or whirlpool baths can provide relief from the pain and inflammation of a bunion. Orthotics can help control abnormal movement of your foot, reducing your symptoms and preventing your bunion from getting worse. Over-the-counter arch supports can provide relief for some people, though others may require prescription orthotics.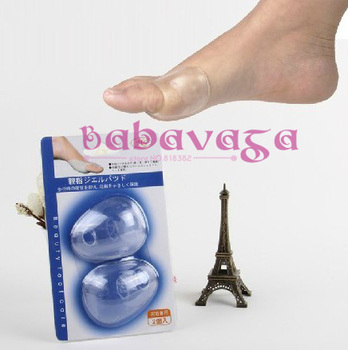 Surgical Treatment
Recent advances in surgical techniques have led to very high success rates for bunion surgery. In most cases the patient can walk immediately after surgery without crutches. As well most patients find the surgery to be virtually pain free. Almost all bunion surgery is done as an outpatient at a surgery center. Most bunion surgery is performed with a local anesthetic block and IV sedation (twilight sleep). After the procedure you will be moved to the recovery room for about an hour. You will then be ready to go home.